Events
The Right Frame of Mind
We kicked off MinneCon with our most interactive experience yet!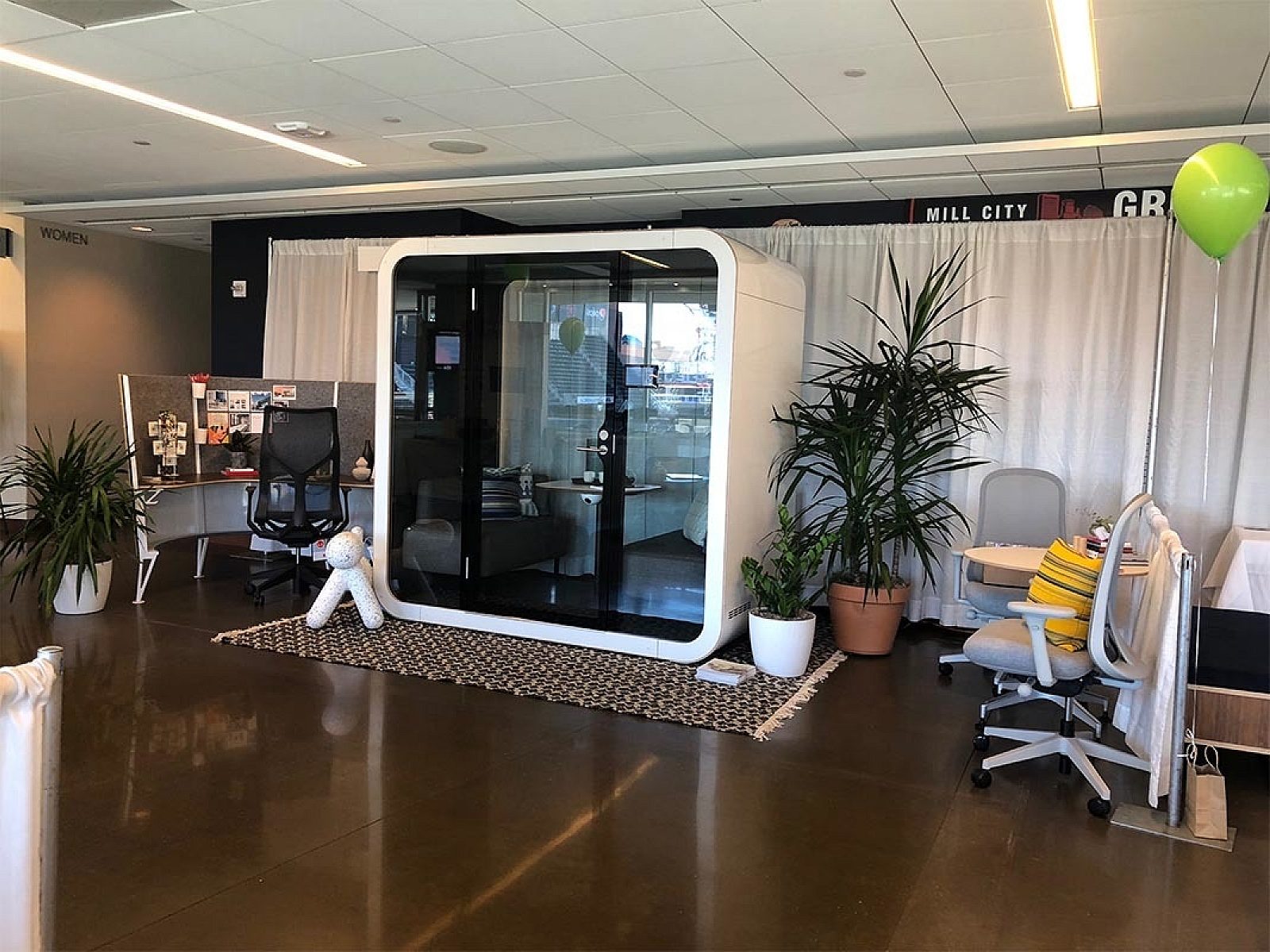 This year, our team carefully selected a handful of products to transform our booth into the perfect oasis for contemplation and collaboration. Striving to get everyone in the right frame of mind, we featured the Framery Q, Prospect, Cosm and provided a virtual reality experience.
Framery
As mavericks in the development and manufacturing of workstations, Framery thinks inside the box to provide privacy and acoustical solutions to the workplace. Cognizant of both individual and collaborative activities that occur day-to-day in the office, the Framery pods empower and support employee satisfaction and productivity.

Prospect and Cosm
Together, Prospect and Cosm create a solo sanctuary for individualized work. Designed for both co-creating and solo work, Prospect equips its users with the tools they need to stimulate creativity and innovation. Complimented by the chair of instant comfort, Cosm sophisticated ergonomic design instantly responds to your natural dynamic movements and provides total support to achieve a feeling of complete weightlessness.
Virtual Reality
Virtual reality is the new reality! Using 3D modeling and a VR headset, visitors were able to see the ancillary portfolio from Herman Miller's NeoCon showroom up close and personal. Just another way we helped get everyone in the right frame of mind!