Ordinary to Extraordinary
We are a service-based organization in the business of transforming spaces to work, learn, and heal.
Explore Our Work
All Together Now
As the workplace shifts to a hybrid model—no matter where you find yourself—Intereum can transform your space with integrated solutions and services.
Furniture + Ancillary
We work with over 200 qualified vendors for superior selections.
Explore Options
Modular Walls
Modular Walls blend and define space with a clean aesthetic.
Define Space
Audio Visual
Integrated room planning, system design, and service are just the beginning.
Get Connected
Hack Your Office
OE1 is a collection of optimized, essential pieces for a new era in the workplace. It's designed to help people experiment with space, discover what works in the moment, and change rapidly for the future.
Learn More
An Office Pod Upgrade
Introducing the world's first connected soundproof pod.
Meet Framery One
Exclusive Work From Home Discount
Looking to upgrade your WFH setup? Shop SitOnIt's award-winning products at over 50% off.
Get the Discount
You're on Mute
Minimize your technology hiccups. Check out our quick guide to finding the right solutions for you and your team, no matter where you work.
Learn More
Get Furniture Fast
Posh Pallet is where you can find in-stock items or great deals on furniture for your home and office.
Shop Here
Our Work
Explore our project gallery to see the range of creativity, expertise, and level of integration we achieve for clients.
Dive In
Who We Are
Learn more about Intereum and our dedicated teams.
Meet Intereum
What We Do
We create inspiring spaces to work, learn, and heal.
Learn More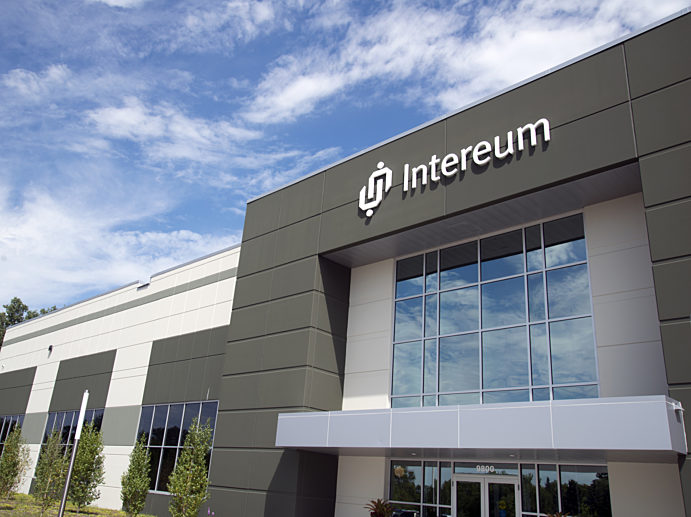 Contact Us
Get in touch with us today.
Reach Out
How can we help you?
Let us know how we can assist you and we'll be in touch.