Shattuck-St. Mary's School
EDUCATION
Shattuck-St. Mary's School
Supporting student success through collaborative spaces.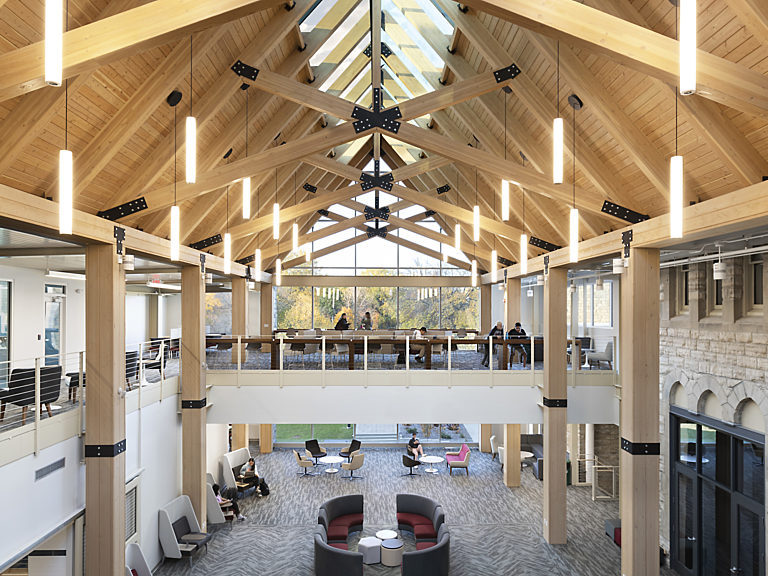 As they approached a redesign of their student center, Shattuck-St. Mary's School's main goal was to facilitate an increase in collaboration amongst students and faculty. The focus was on developing collaborative areas that would energize these shared spaces and capitalize on their floorplate. Each of the three floors in the project scope had a different design intent based on noise levels. The first floor is energetic – animated collaboration is encouraged with a snack bar, game room, and school store. This is where settings for group meetings and teamwork are abundant. The second floor introduces a variety of settings; individual settings are balanced with small group spaces to support a variety of learning activities in a moderate hum of noise. The third level, the mezzanine, is designed for head's down time supported by quiet study areas.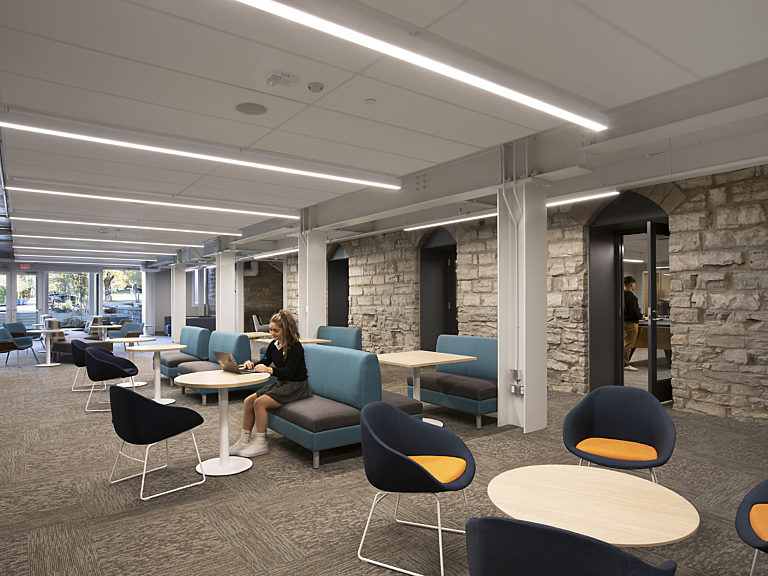 Our Intereum team worked closely with Shattuck-St. Mary's Shool and Cuningham Group to deliver products that supported the functions of each floor. Furniture quality was a big concern, as these are high traffic student areas. But another important driver was the aesthetic – Shattuck-St. Mary's School wanted the furniture selections to reflect the campus' history with classic, timeless design. Ultimately, the products selected are a blend of classic design and flexible solutions that are easily moved for the student's use.