Leadership Perspectives
Work Your Way
Bret Abbott, CEO + Principal, shares insights around the why and how of transitioning to hybrid work.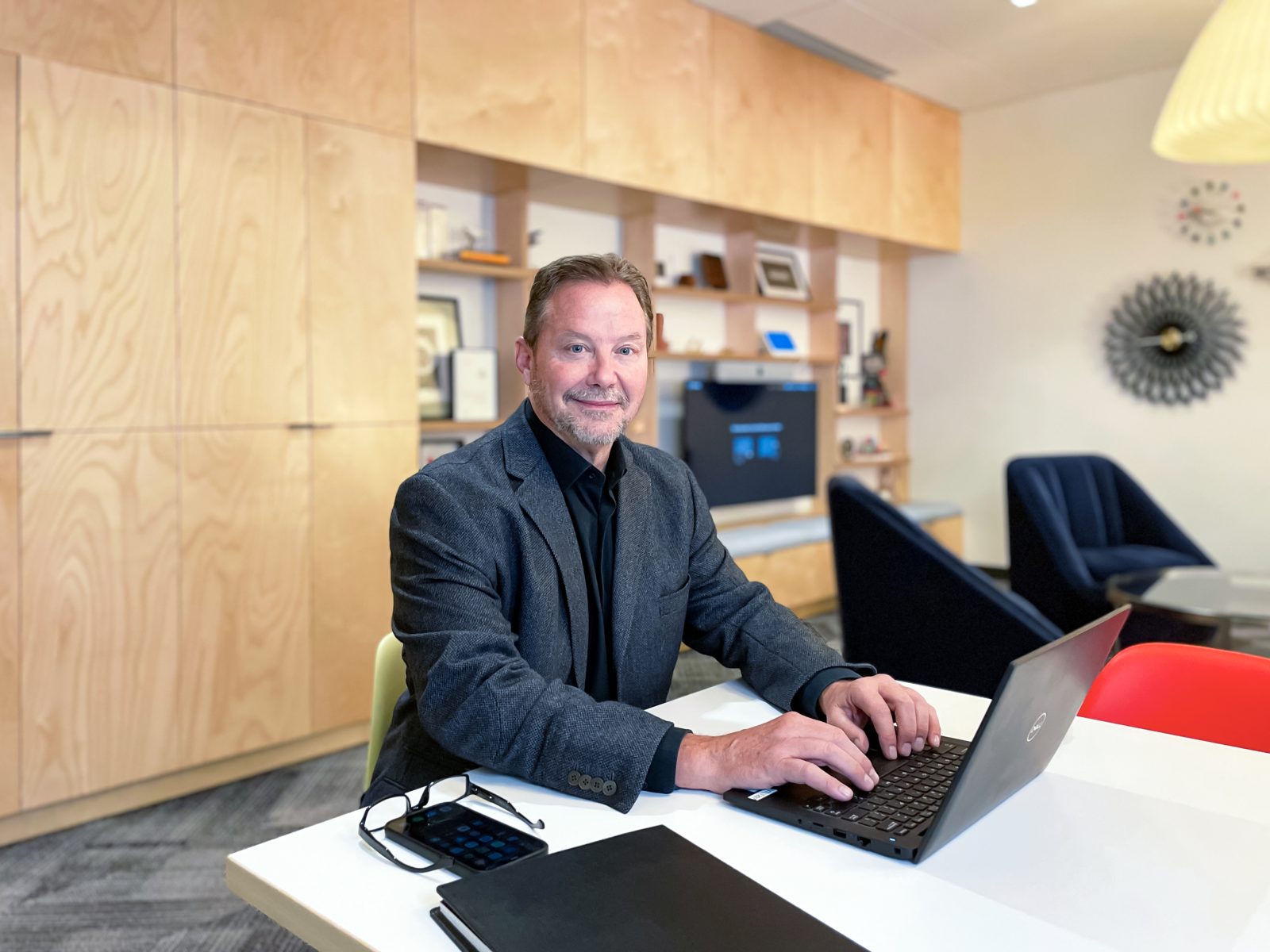 How did you feel about hybrid work before the pandemic?
Organizational change can have a big impact on business. I was weighing many concerns:
Culture drains due to loss of face-to-face connection
Customer experience would suffer
Team dynamics would suffer
Human energy in the facility would decrease
The momentum of our 2019/2020 win rate and customer satisfaction scores would be impacted
Communication flow amongst work teams would be inconsistent and lacking urgency
Synergy of our Entrepreneurial Operating system (EOS) and Intereum's Traction within the 6 key components would take a step back
Traditional modus operandi of "If I don't see you, you most likely aren't as productive as required"
And YES, my feelings have evolved regarding leading a company that has adopted a hybrid ("Work Your Why") strategy. Read on!
Why did our leadership team ultimately decide to make the shift to hybrid work?
Intereum is truly an entrepreneurial organization and we must adopt new work styles and trust in our Core Values and our 6 key components. Our leaders, managers, teams, and all stakeholders have been focused on EOS Traction. Continuing our success through the 6 key components was not dependent upon a traditional "in office" model. It would be a test to see if technology tools could accelerate the wheel and improve our overall effectiveness.

What impacts have you seen hybrid work have on our workforce + organization?
Higher productivity, effective use of technology, thriving culture. Greater satisfaction in the work that is being accomplished and the overall commitment to the Vision of the organization.

With a 147,000 square foot facility, we reimagined the use of our space through the reduction in dedicated workspaces for resident workers and the increase in collaborative and innovative meeting areas, presentation areas, and a much more effective use of our real estate.
Was there anything that surprised you as a result of the new work policy?
The overt and deliberate reliance on Intereum's core values truly became the benchmark for our increased effectiveness and dramatically improved customer and employee experiences. Our core values really became the rallying mantra for our success as we transitioned to our "Work Your Way' model.
Resilient – Accountable – Positive Attitude – Do the Right Thing

In addition, all our teams adopted new and extremely effective technologies to accelerate our connectivity, data management, and speed of work team reliability. Our use of these tools helps our audio/visual integration group provide deeper insight and service to our technology customers. Now that we have lived this hybrid transition, Intereum is simply better at helping our customers achieve the same result.
What is important for business owners and C-suite to know about shifting to a hybrid policy?
Clearly drive, state, and passionately deliver the vision for the organization. Establish simple and powerful core values to lead the organization towards empowerment and the mission of service to customers and fellow team members.
Test and fine-tune technology and audio/visual systems and tools to bulletproof connectivity.

Understand and embrace that all team members live lives that encompass work-life, family-life, and individual needs. Team members thrive and take personal responsibility when they are treated with respect and are given the opportunity to demonstrate trust in their ability to meet the goals and the vision of the organization.
How do companies make the transition easy for their workforce?
Clearly and frequently share the vision, mission, and goals of the organization while making sure all processes and tools are in place to deliver continuity of information accessibility. Making it clear that the organization values the productivity and outcomes over the time clock and the physical presence in the facility.

Create an environment of trust, respect, and servant leadership that conveys we are all valuable and integral to the vision of serving our customers and each other.
What do you see as the biggest benefits of hybrid work for organizations?
Again, through the focus and lens of our core values, we have seen the effects of trusting our people, trusting the tools and processes in place, and seeing our people as human beings that are living 360-degree lives trying to balance work, personal, and family needs.
Through a "Work Your Way" model, people have revealed their true productivity, commitment, and innate skills to truly live, work, and play, a life that is better for them and better for our organization.
____