Insights
WELL, THAT'S NEAT
Meet Neat: the next best thing in workplace technology.
Neat Bar Pro packs a stack of tech into a simple and elegant slimline device.
Capable of driving three large screens, it enables you to see people and content together more clearly. Simultaneously, its uncompromising audio and video quality give you an incredibly immersive, natural meeting experience throughout any space.
SPEAKER SYSTEM
Neat Bar Pro is bursting with audio power, thanks to a subwoofer with two opposing drivers for vibration cancellation and three full-range speakers, which produce direct stereo sound throughout any room.
MICROPHONE ARRAY
An advanced pyramid-shaped 16x microphone array ensures clear vocal pick-up, while Neat Audio Processing means no garbled 'double talk' issues or problems with background noise.
EXTREME CAMERAS
(In the good way.) Neat Bar Pro is especially ideal for bigger meeting spaces as its camera configuration incorporates a telephoto and wide-angle lens and an image depth sensor which combined deliver 16x zoom. With lightning-fast image processing, it can detect, enlarge, and follow all in-room participants in full close-up, no matter where they're positioned, resulting in more lifelike engagement.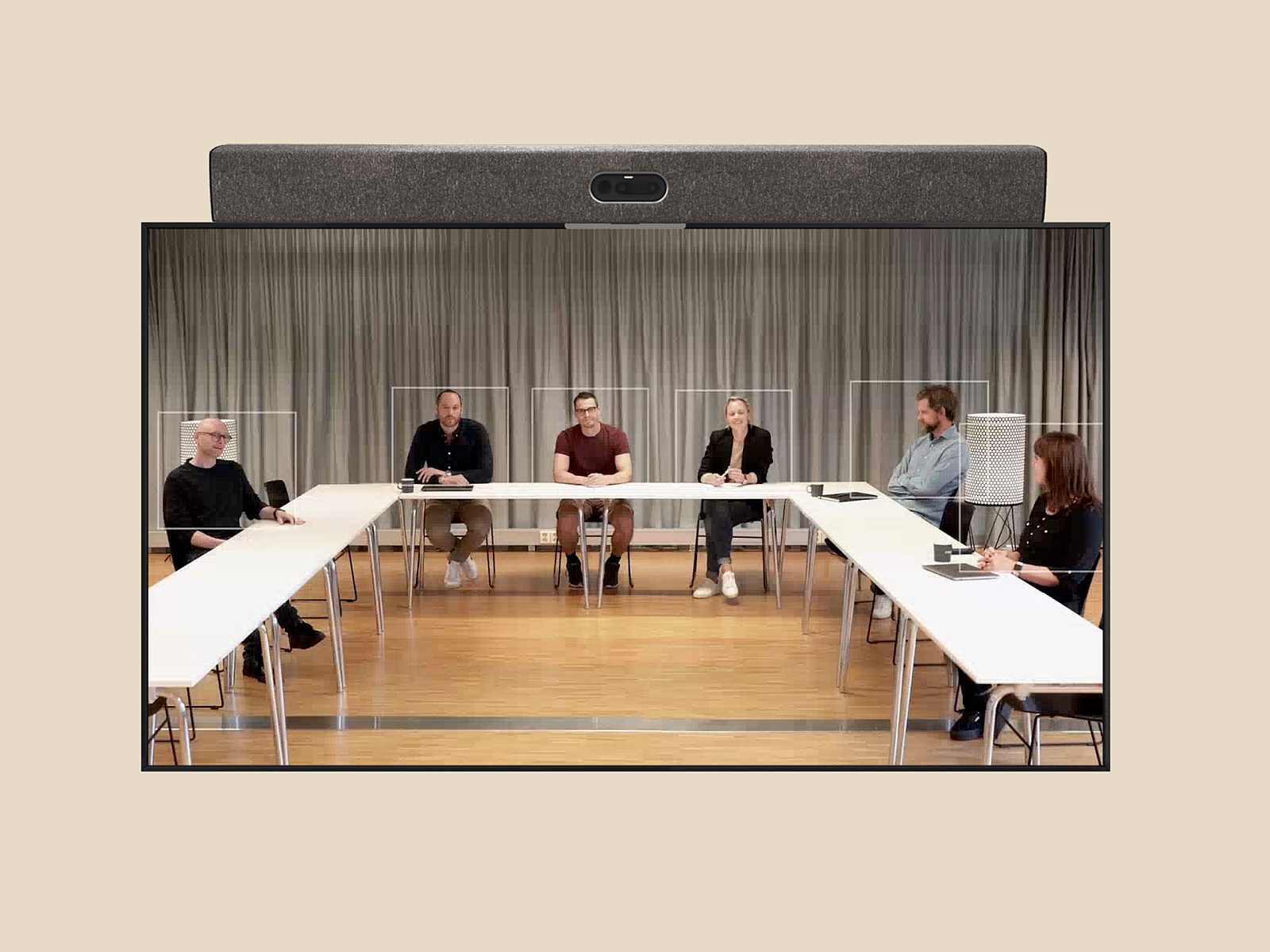 SIMPLE SET UP
Neat Bar Pro can be placed on a table, or wall mounted either above or below one, two or three screens. Everything you need is in the box, including mounts and cables. Simply follow the instructions on the Neat Pad controller, and let Neat Bar Pro adapt to your placement and realign your view.
SCOPE FOR MORE
Neat Bar Pro will be audio extensible in a future software update so that you can connect it to existing installations. If needed, you can also add more Neat Pad devices and use them as multiple controllers in your meeting space or schedulers for various entrances.

Check out the configurator on Neat's site to visualize different setup possibilities.